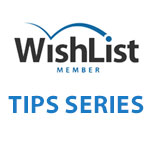 I already discussed about the importance of the error pages to increasing your registration rates and revenues in the tips below:
But what if I told you that there is a way to know the exact pages your non-members tried to access?
Knowing your most popular protected content that attracts the highest number of visitors can help you understand what type of content they are looking for, create more of it and increase the chances of them to convert into members.
This tip is short but very useful, so if you still don't know what is you most attractive protected content among non-members, you don't want to miss this tip.
What You Get From The Tip
In this tip I go over exactly how to know what content attracts your non-members the most, so you can then go and create more of this content and maximize your registration rates and revenues.
Register for Free to Get Access

Register to our FREE membership on the form to your right and get immediate access to this tip and to all the upcoming tips about Wishlist Member.