Wishlist Dashboard 2.0

May 24, 2014

2 Comments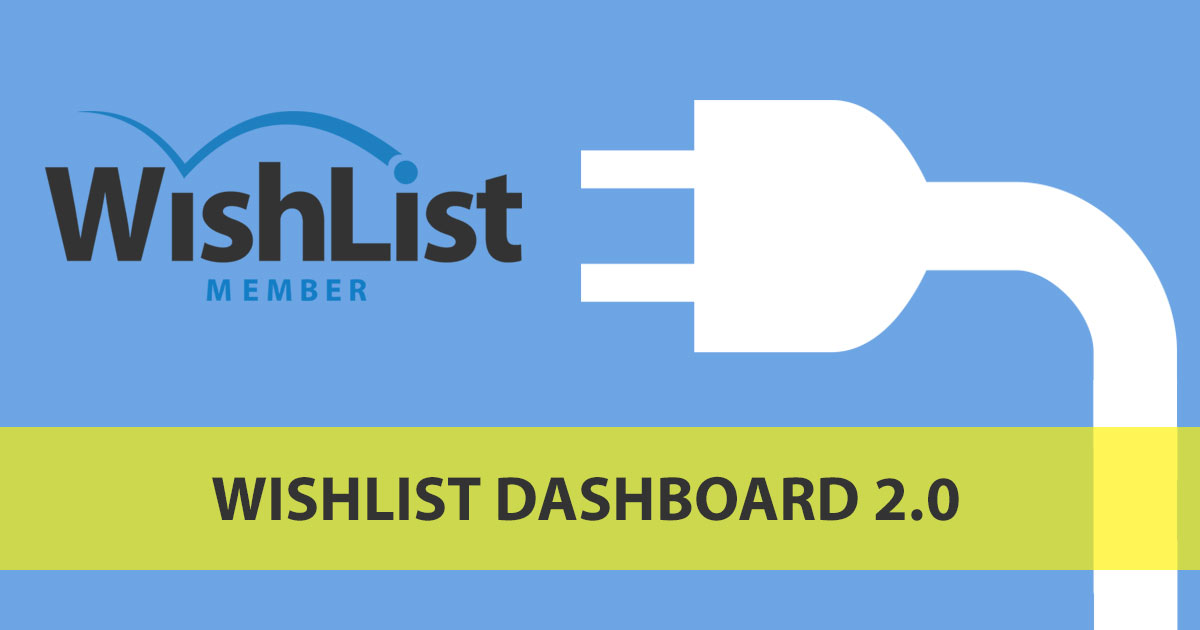 Wishlist Dashboard 2.0 allows you to create multiple dashboards for members with different styles and layouts.
Each dashboard can be customized based on the available settings provided.
The dashboards can be easily displayed in any post or page using a simple shortcode (see screenshots further down this post).
The Importance of a Members Dashboard for Your Members
Quick navigation through the membership site
Better understanding of the membership site's structure
Finding the content members need quickly and easily
More satisfied members
Professional look to the membership site that makes good impression
The Importance of a Members Dashboard to You
Satisfied members = Engaged members = higher retention rates = more revenues for you
What Should Your Dashboard Include?
Welcoming Video – recommended to engage members faster and make them connect with you by hearing and seeing you through the video
Link to Support – Allow members to easily contact support for issues and questions and make them feel they can contact you with every problem they have
Explanatory Materials – Quick start tutorials/ guide/ any other basic information your members should know right from the start
Links to Important Resources – Any resources you offer inside the membership that you want your members to know exist, for example: bonus materials, recommendations, interviews etc.
Links to the Membership Site's Content – Quick navigation to the content included in the membership which will make it easy for members to get to the specific content they need over and over again easily and in one click.
Important Messages – If you have special announcements you can display them in the members' dashboard. Since this is the page members will see every time they log-in to the members' area, it is definitely a good place to add special announces and even links to surveys and quizzes
Other Important Information – Any other important links or information you want to display your members with, according to your needs and your membership site's content and niche.
Wishlist Dashboard 2.0 Tutorial
Watch this short tutorial about Wishlist Dashboard 2.0 and see how easy it is to setup as many dashboards as you need for your membership site: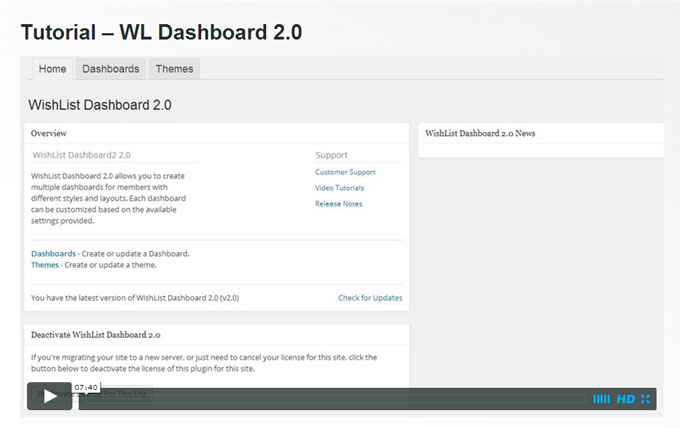 Or watch the tutorial using this link
How Can You Get Wishlist Dashboard 2.0?
Like any Wishlist Insider Bonus plugin, Wishlist Dashboard 2.0 is available only to members who are registered to the Wishlist Insider community during the month it was released, meaning – May 2014.
This means you will not be able to get Wishlist Dashboard 2.0 as of June 1st, 2014.
You can register to Wishlist Insider now, get Wishlist Dashboard 2.0 and start using it right away.
The membership costs ONLY $20 a month, so you actually pay a ridicules price of $20 for the plugin, but you get much more than that by increasing your members' retention rates and have much more money in your pockets every single month!
Immediate Access Granted:
Once you register to the Insider community you can go to the "downloads" area and get your copy of Wishlist Dashboard 2.0 immediately.
You can get all the details about Wishlist Insider community and what it offers in the button below:
Want to Get Wishlist Upcoming Bonus Plugins?
Wishlist Insider is a premium training, resources, forum and support for membership sites owners.
Wishlist Insider includes: Live training, webinars, videos, audio lessons, tips, marketing materials from the Wishlist Insider team and monthly BONUS plugins.
Join the Insider community and start building successful membership sites!
Read our full review on Wishlist Insider or click here to join today!