Wishlist ID Card

March 2, 2012

3 Comments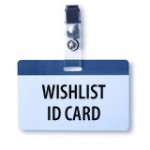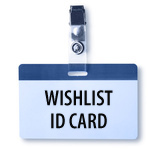 UPDATE:
Wishlist ID Card is no longer available for purchase. Send us a quote request for custom development at
http://wishlistmemberdevelopers.com
or check out all the available plugins and extensions for Wishlist Member in the
most thorough repository
we built.
Wishlist ID Card allows for a stylized widget to be added to sidebars which will feature the member's Gravatar image, name, membership level, CubePoints total (if installed), and links to edit their profile and log out.
WishList ID Card allows for customized links to be included within the members section which can be specified by the admin.
Regardless of what kind of membership site you are running, you'll want to add this in the Sidebar. This is an effective tool to make members really feel at home within your membership site.
Wishlist ID Card Screenshots
Wishlist ID Card Tutorial
You can get a closer look at Wishlist ID Card by watching Wishlist's tutorial below: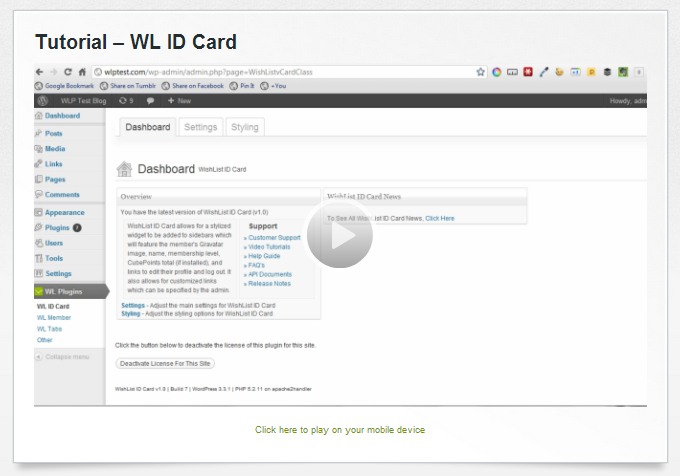 Go to Wishlist ID Card Tutorial
How Can You Get Wishlist ID Card?
Wishlist ID Card is now available for purchase for Wishlist Member clients only using credits.
You may already have credits inside your account.
If you do, you can use these credits to purchase the plugins you need from the long list of excellent plugins Wishlist offers for sale.
If you don't have enough credits, don't worry!
You can purchase extra credits straight from your account.
To view all the available plugins click here (under "My Software")
Want to Get Wishlist Upcoming Bonus Plugins for FREE?
Wishlist Insider is a premium training, resources, forum and support for membership sites owners.
Wishlist Insider includes: Live training, webinars, videos, audio lessons, tips, marketing materials from the Wishlist Insider team and monthly BONUS plugins.
Join the Insider community and start building successful membership sites!
Read our full review on Wishlist Insider or click here to join today!