Wishlist Login 2.0

March 10, 2013

6 Comments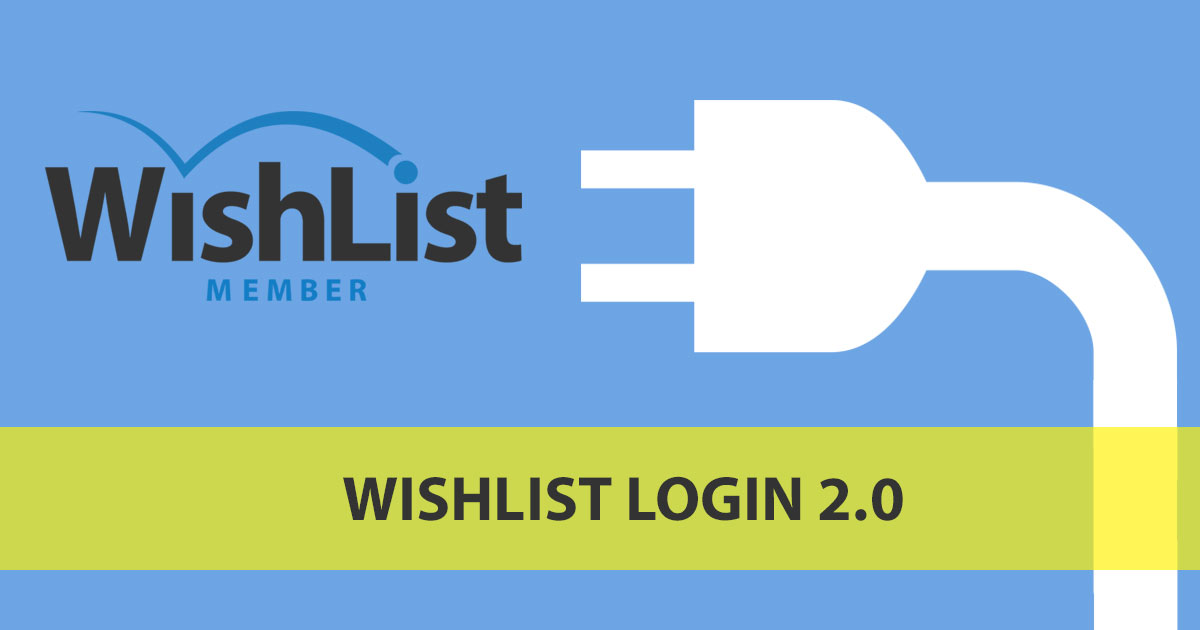 Wishlist Login 2.0 is a very cool plugin that allows you to add several login forms inside your membership site.
WL Login 2.0 gives you several ways to place your login form inside your membership site so your members will be able to login to your site easily.
Your members will be able to choose to login to the site using their username and password or by using a social network according to the networks you activate.
Wishlist Login Form Types
Sidebar login form – Set the login form options in the widget area
Pop up login form – You can place a floating login button on the right-top side of your membership site or by adding a link in the menu
Post login form – Embed a login form inside pasts or pages using shortcodes
Wishlist Login 2.0 Social Buttons
With Wishlist Login 2.0 you can include social buttons inside your login form. The available social buttons are: Facebook, Twitter, Linkedin and Google+
Wishlist Login 2.0 Display Settings
You can customize the login form according to your needs:
Form Type – Full compact the horizontal layout
Colour – You can choose any colour you like
Wishlist Login 2.0 Tutorial
You can watch Wishlist Login 2.0 complete tutorial and decide for yourself how cool this plugin is: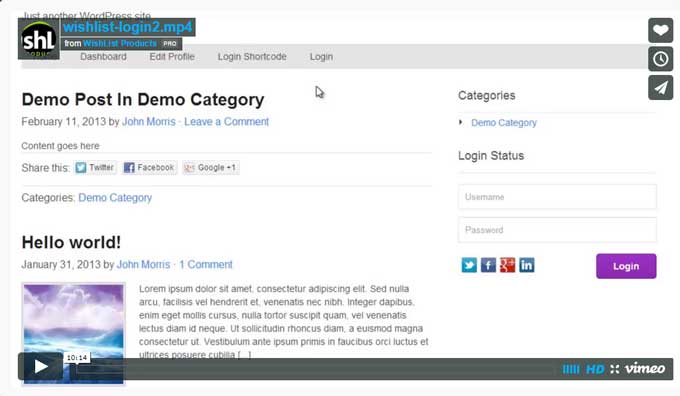 Watch Wishlist Login 2.0 Tutorial
How Can You Get Wishlist Login 2.0?
Wishlist Login 2.0 is now available for purchase for all of Wishlist Member clients using credits.
You may already have credits inside your account.
If you do, you can use these credits to purchase the plugins you need from the long list of excellent plugins Wishlist offers for sale.
If you don't have enough credits, don't worry!
You can purchase extra credits straight from your account.
To view all the available plugins click here (under "My Software")
Do You Want the Upcoming Bonus Plugin for FREE?
Wishlist Insider is a premium training, resources, forum and support for membership sites owners.
Wishlist Insider includes: Live training, webinars, videos, audio lessons, tips and marketing materials from the Wishlist Insider team.
Join the Insider community and start building successful membership sites!
Read our full review on Wishlist Insider or click here to join today!