WishList Remove Dates

January 29, 2012

1 Comment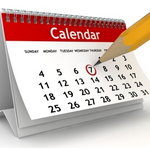 When your membership site has "old dates" on your posts or pages, it can turn potential members off.
But in some cases you wouldn't want to remove ALL dates because you want everyone to be aware of your freshly published content.
With WishList Remove Dates you will be able to keep your content feeling "fresh" and "new" by automatically removing the dates from posts, pages or comments after a set period of time (days, weeks or months).
This plugin will give you full control over the dates in your Posts, Pages and even in your Comments and you will never have to worry about your site looking "old" again.
What You Can Do With Wishlist Remove Dates
Turn the dates on or off
Turn the dates off after a certain number of days (you decide)
Mix and match between turning dates off for Posts and Pages but keeping them on for Comments (or any combination you pick)
Wishlist Remove Dates Screenshots
Wishlist Remove Dates Settings
Search and Hide Text – Removes the displayed text that appears with the dats from Posts, Pages and/ or Comments after set number of days have passed.
After Number of Days – Removes the displayed date from Posts, Pages and/ or Comments after the set number of days have passed.
Wishlist Remove Dates Tutorial
You can get a closer look at WL Remove Dates in the below tutorial:
Go to WL Remove Dates Tutorial
How Can You Get Wishlist Remove Dates?
Wishlist Remove Dates is now available for purchase for all of Wishlist Member clients using credits.
You may already have credits inside your account.
If you do, you can use these credits to purchase the plugins you need from the long list of excellent plugins Wishlist offers for sale.
If you don't have enough credits, don't worry!
You can purchase extra credits straight from your account.
To view all the available plugins click here (under "My Software")
Want to Get Wishlist Upcoming Bonus Plugins?
Wishlist Insider is a premium training, resources, forum and support for membership sites owners.
Wishlist Insider includes: Live training, webinars, videos, audio lessons, tips, marketing materials from the Wishlist Insider team and monthly BONUS plugins.
Join the Insider community and start building successful membership sites!
Read our full review on Wishlist Insider or click here to join today!