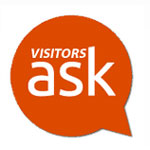 Question:
"Hi, I think I read this in your documentation but can't find the page again and really need confirmation before purchasing. I simply need to know, if I use the Wishlist Member/ WooCommerce plugin will I be able to sell a Wishlist Member course and let the visitor choose to pay in USD, GBP, AUD and Euros (or more currencies, but those are the ones I definitely need!). If so, that will be fantastic. Thanks! Marc"
Answer:
Wishlist Member WooCommerce Plus plugin integrates Wishlist Member and WooCommerce and allows you to sell membership levels as products.
The plugin allows you to create and add products to unlimited number of membership levels and / or paid posts when using the pay-per-post feature.
When using Wishlist Member WooCommerce Plus the platform that is selling to product is WooCommerce.
Yes, you can use any WooCommerce feature to sell your products, including multi-currencies or any other feature that you want to use.
Because the member registration is done behind the scenes, Wishlist Member WooCommerce Plus will not interfere in the purchase process in any way.
You can get more information about the plugin in the product page of Wishlist Member WooCommerce Plus