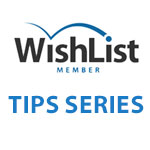 Basically, optimizing speed for a membership site is no different than optimizing speed for any other type of website.
However, when it comes to membership sites, especially ones that are supposed to generate you monthly reoccurring income, it's even more crucial.
Having a slow membership site with a terrible loading time will cause members to cancel their subscription, decrease your retention rates and registration rates.
If you want to generate revenues from your membership site for the long run, please read this guide!
What You Get From the Guide?
Simple tips to help you optimize your membership site's speed
Simple tools you can run a speed test with
Tips for choosing a good hosting package
Get Free Access Now

Login to get all the tips in this link or Register to our FREE membership on the form to your right and get immediate access to this tip and to all the upcoming tips about Wishlist Member.

Read more…