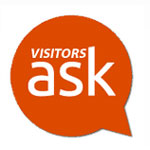 Question:
"I am currently in the process of creating my online course membership site using Wishlist, the course will be structured like this: 20 modules (every module is a membership level), every module contains 5-10 posts that will be dripped to the students on a weekly basis.
What I need are 2 things and I was wondering if you could tell be how they are possible to achieve (if they are possible in any way…):
1. Since my course contains a lot of content, I need my students to be able to track their progress so they would know in which module and post they are exactly.
2. I want the members dashboard to show the content divided to modules, and under each module will appear all the videos related to the relevant module. This would be like a syllabus of all the content.
How can I achieve these things? It's very urgent for me as the course will be launched in 2 weeks.
Happy Holidays!
J.B"