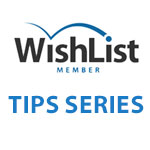 Many membership sites owners who are using Wishlist Member are facing the same problems regarding the registrations to their site: Duplicate and Incomplete registrations.
These technical problems can "force" you to dedicate too much time and resources to fixing them.
And as your membership site gets bigger and has more members, it becomes a real annoyance.
But there is a way to solve this issue.
Actually, there is more than one way as you are about to discover inside the post.
What You Get In This Post?
The main problem that is causing you duplicate and incomplete registrations
How you can save this problem changing 1 simple settings inside Wishlist Member
How to fully automate the registration process to your membership site
Register for Free to Get Access

Login to get all the tips in this link or Register to our FREE membership on the form to your right and get immediate access to this tip and to all the upcoming tips about Wishlist Member.