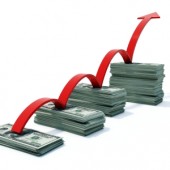 The internet is full of free content and services, but it doesn't mean that people will not be willing to pay for what you offer. With a few simple tactics, you can tremendously increase the revenues from your membership site.
These are the 10 simplest ways you can do to increase your membership site's revenues right now:
1. Believe in Your Service or Product
The first thing that you must ask yourself is whether or not you believe in your own product and if you would have been willing to pay for it. If you offer real value to people, you build their trust over time, and that is a very powerful thing. You will be able to offer new products and services to the same group of people over and over again and build a good reputation.
2. Deliver Top Quality Content
This is basically for the same reason I mentioned above. If you deliver excellent content then people would want to get more and more of it, and will even be willing to pay you for it. You really need to push your creativity to its limits and think of new extraordinary content that will blow your members away.
3. Have an Excellent Customer Support