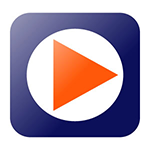 I hope you got the chance to watch Stu MsLaren's webinar (Co founder of Wishlist Member) on how to start selling your content online.
If you didn't get the chance, then let me fill you in on 2 of the most important methods Stu gave in the webinar on how to separate your free content from your paid content.
All the details are right below…
Stu's Webinar Core Information
Method #1 – What to Do vs. How to Do
Free content should give people "what to do" information and Paid content should explain how to do it.
For example, if you are a personal trainer then:
Free "what to do content" content may be: Providing tips on what to do to lose 20 pounds in 3 months
Paid "how to do" content may be: Building a guide on how to loose that 20 pounds
Method #2 – Informative but Inconvenient
The best way to explain this method is by giving an example, and Stu gave Mixergy.com membership model for that:
Mixergy's founder, Andrew Warner, gives his members free access to all the interviews he does, but only for a short limited time.
Limited time access can be inconvenient to some people, and they would prefer to pay money in order to watch the interviews in their own free time.
A question for you: How can you turn your content to "informative yet inconvenient"?
Start Selling Your Content Course by the Wishlist Team
Even if you didn't get the chance to watch the webinar, you have an opportunity to register to his new awesome course on how to sell your content online and generate lots of revenues by the Wishlist Member team.
What Content Does The Course Include?
Module 1 >> How to create one central place for all your digital products
Module 2 >> How to build your own monthly membership with recurring revenue
Module 3 >> Deliver a course on a timed sequence that runs on auto-pilot!
Live Q&A >> Stu and the Wishlist team will answer all of your questions in live sessions.
Exclusive Bonuses!

Wishlist Member MULTI-SITE license
Wishlist SmartNav plugin
Wishlist Widget Control plugin
Get all the details about the course right here
IMPORTANT NOTE!
The registration for the course is available only till September 26, 2013 at 11:59 pm PST
Already A Wishlist Member Client?
Then there's a special bonus just for you!
All of you who bought Wishlist Member licence get a DISCOUNT in the exact amount your paid for it.
For example:
If you bought the multi-site licence for $297 >> you get the course for only $100!!!
That is awesome!
You guys need to click this link to get your discount (don't forget to login to the site)
IMPORTANT NOTE!
The registration for the course is available only till September 26, 2013 at 11:59 pm PST