Wishlist Insider Review

August 22, 2011

58 Comments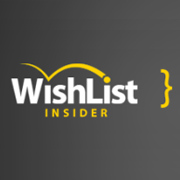 Wishlist Insider is a premium membership website. If your are the owner of the wishlist member membership plugin and want to get the most of it, you should seriously consider joining the Wishlist Insider member club.
Although Wishlist Member plugin is very easy to use, you can still find yourself struggling trying to improve your membership site using the plugin.
Wishlist Insider is the perfect community to be in for learning new thing about the plugin and how it can help you improve your membership site. It is also great to be a part of a community and get in touch with other membership sites owners.
Wishlist Insider – What will You get ?
Become Part of the Wishlist Insider Community – One of the first things that you get when you join Wishlist Insider is being part of a community. You are not joining the membership website for the content only, although the content there is extremely effective, but you are joining the Wishlist Insider for the community, meaning: you will be able to talk to people that are just like you, building and maintaining their own membership websites, and getting more ideas and advices to improve your websites as well.
Get All the Latest Updates regarding Membership Websites – Wishlist insider website is full of content that updates almost on a daily basis. You will also find among the marketing articles and techniques a lot of technical tutorials and videos that will guide you to accomplish almost anything you want.
Access to Wishlist Insider Forum – If you still didn't find the right stuff on the website, you can always post on the forum and other members will give you the answer almost immediately.
Fresh New Plugin EVERY Month Especially for Wishlist Member – Besides all the other things, every month you will get a new plugin especially for the wishlist member. This plugin, in most cases, is worth more than the membership price itself. One thing you should know is… only a person who was a member on the period that the monthly plugin was released will entitled to get it. So if you sign up next month you will not be able to get the previous months plugins.
Go to Wishlist Insider Homepage
Wishlist Insider's Price
Wishlist insider costs only $20 a month, this includes all the services, tutorials and  the monthly bonus plugin. So if you are serious about building your membership website using wishlist member then wishlist insider is definitely a must for you. If you join right now you will be entitled to their private bonus.
Important Update

Regarding Wishlist Insider's Monthly Bonuses

Some of Wishlist Insider's bonus plugins are now available for purchase for Wishlist Member clients using credits.

You may already have credits inside your account.

If you do, you can use these credits to purchase the plugins you need from the long list of excellent plugins Wishlist offers for sale.

If you don't have enough credits, don't worry!

You can purchase extra credits straight from your account.

To view all the available plugins click here (under "My Software")
Wishlist Insider's Past Monthly Bonus List
Want to Get Wishlist's Upcoming Plugins for FREE?
Wishlist Insider is a premium training, resources, forum and support for membership sites owners.
Wishlist Insider includes: Live training, webinars, videos, audio lessons, tips, marketing materials from the Wishlist Insider team and monthly BONUS plugins.
Join the Insider community and start building successful membership sites!