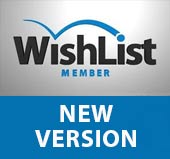 Important Update:
Wishlist Member already has a newer version 2.9 >> Check it in this link
As of today Wishlist Products has released a new version of Wishlist Member plugin now in version 2.8.
Although the small change in the version number the Wishlist Member v2.8 is bringing a lot of new changes to the table.
Just from the first view of the product the Wishlist Member team has done a great work and added some very strong features that every membership site owner will need for improving and growing his membership website revenue stream.
You will find that the changes has been made in the new few version are all around the Wishlist Member plugin and we know the even that we didn't tried those features we are going to love them
Here are some of the changes that you can find in the new version of Wishlist Member: