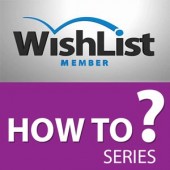 Wishlist Member allows you to protect custom post types. Example of custom post types are: course lessons, recieps,quizzes etc.
If you want to sell custom post types using Wishlist Member via the WooCommerce platform you will need to use the Custom Post Type Add-On (which is part of the Wishlist Member WooCommerce Plus plugin).
Wishlist Member, Custom Post Types & WooCommerce Integration – Benefits
Sell multiple types of products in one purchase – Your customers will be able to buy any combination of levels, pay-per-post, custom post types content and even physical products in one purchase in any combination they want.
Enjoy all the benefits of an eCommerce store – Your Wishlist Member levels, posts and custom post types are just like any WooCommerce product and you can enjoy all the benefits of selling through an online store
How to Sell Custom Post Types using Wishlist & WooCommerce?
After you install Wishlist Member WooCommerce Plus and the Custom Post Type Add-On on your Wishlist Member membership site, follow these 3 simple steps:
Enable your chosen custom post types within Wishlist Member setting
All custom post types can be found under Wishlist Member > Settings > Configuration > Custom Post Types.
Set the protection of the relevant custom post type in Wishlist Member settings
Setup your membership product using Wishlist Member WooCommerce Plus and publish it
That's it! You can now sell custom post types using Wishlist Member & WooCommerce
For More Information
Chcek Wishlist Member WooCommerce Plus and the Custom Post Type Add-On