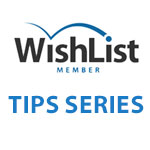 Obviously, every business owner is constantly looking for ways to increase his revenues.
In the last year we have made some very important changes that help us grow our earnings in over 500%.
These tactics are not limited to membership sites, however, if you are running a monthly-based subscription business, these tactics are even more powerful.
What You Get in This Tip?
In this tip we gathered 7 of the most powerful tactics that helped us and are still helping us increase our revenues tremendously.
This is a post you son't want to miss, we can promise you that!
Get Free Access Now:

Login to get all the tips in this link or Register to our FREE membership using the 1-click registration form below and get immediate access to this tip and to all the upcoming tips about Wishlist Member:
We will never spam you or give your email to any 3rd-party!
The registration is powered by Wishlist 1-Click Registration Plugin