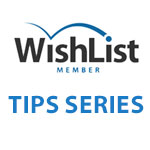 Many of our clients find it difficult to find the right pricing model for their membership site.
When I write "the right pricing model" I mean the pricing model who will boost their registration rates, increase their retention rates and generate them the highest revenues for a long period of time.
This is the exact reason why I created this post…
What You Get in This Tip?
5 of the most powerful membership sites' models you can use to increase your revenues
The pros and cons of every pricing model
Examples of websites using each model
Get Free Access Now:

Login to get all the tips in this link or Register to our FREE membership using the registration form to your right and get immediate access to this tip and to all the upcoming tips about Wishlist Member!