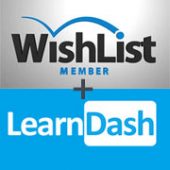 LearnDash is a LMS (Learning Management System) that allows you to easily sell online courses.
LearnDash uses custom post types and as Wishlist Member protected custom posts types it can also protect LearnDash content.
To protect any type of custom post type (and not only LearnDash content) go to Wishlist Member » Settings » Configuration » Custom Post Types.
Relevant Links