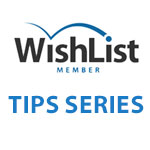 There are many actions you can take to increase the effectiveness of your email lists and increase the conversion rates of your emails.
In this tip I want to share with you some of the most important ones that help us maintain updated and relevant email lists on a regular basis.
What You Get From this Tip?
Important tips for batter managing your email lists and empowering your conversion rates
3 unique plugins that will fly your registration rates to your membership site to the sky!
Register for Free to Get Access
Register to our FREE membership on the form to your right and get immediate access to this tip and to all the upcoming tips about Wishlist Member.