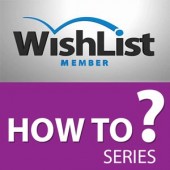 Using Wishlist Registration Widget you can add a Wishlist Member registration form to any sidebar widget on your membership site.
The registration form will register your members to any free membership level you choose.
The major benefit of adding the registration form to the sidebar is maximizing your registration rates significantly (and your email list if you integrate Wishlist Member with an autoresponder).
These are the reasons why adding a sidebar registration form will increase your registrations:
Visible location – The sidebar is a very visible location that can be seen from any post or page
Minimum no. of fields – You can have a 1 field only form (or more if you choose to). The less fields your visitors need to fill-in, the better your registration rates will be
Real Time Validation – When users type in the details, they are notified in real-time if any of them is taken or not valid. This makes the registration process faster and smoother
Ability to Tweak the CSS for more visibility – You can fully customize the look and feel of the form: from adjusting the number of fields displayed, adding a text before and after and tweaking the CSS
Example of a registration form (used on this website):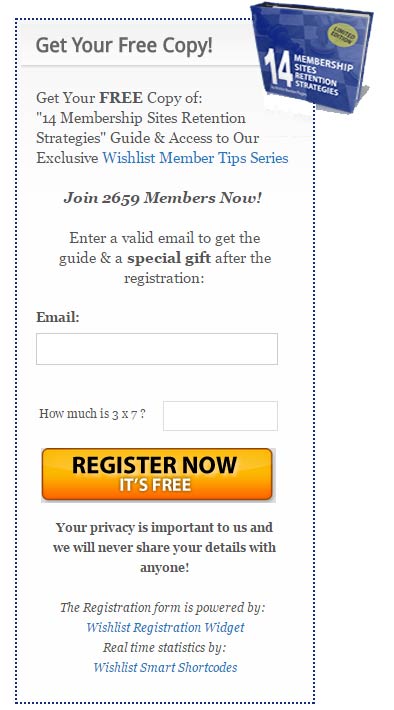 How to add the registration form?
The sidebar registration form can be easily added to any sidebar widget through the WordPress Widgets menu.
For More Information:
Check Wishlist Registration Widget