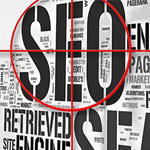 One of the best ways to making money online is by building a membership site. However, since most of the content inside is protected for members only, the most popular question most membership site owners have is: how to optimize the site for SEO?
Optimizing your membership site for SEO is definitely possible, and there are several ways you can get free traffic from to your membership site.
Since we got a lot of questions on SEO for membership sites, we decided to create a complete guide with all the tactics to do it right.
Topics Covered in the Guide
How you can get organic traffic for membership sites with protected content
How to optimize your membership site for SEO
Other tactics to getting free traffic to your membership site easily
SEO and Wishlist Member plugin
Bonuses You Get from Us
BONUS#1 – The must have plugins for optimizing your membership site for SEO (free and paid plugins)
BONUS #2 – The most recommended themes that are optimized for SEO and are being used by the most successful Internet marketers
Why Should You Buy Our Guide?
You can find free information on SEO for membership sites online, however, the information is scattered all over the Internet and you will not find it in one place.
You can focus on searching for ways to optimize your site for search engines, or you can get our complete guide and increase organic traffic to your membership site right away.
Our complete guide will save you a lot of time and will help you make much more money quickly.

[do action="seo-strategies-ppb"]