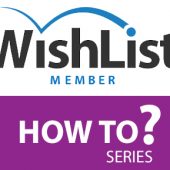 Check our new Wishlist Member How To Series! In this new series you will discover how to achieve different features and actions using Wishlist Member to boost your overall sales and revenues.
We will be adding new content on a regular basis.
If you have any How To questions about Wishlist Member feel free to leave us a comment right below and we will publish the answer in upcoming "how to's".
Wishlist Member How To: