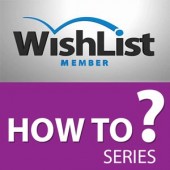 Using Wishlist Smart Shortcodes plugin you can dynamically display all the content available for every member according to his membership level/s.
Displaying members with content that changes dynamically according to each member specifically is a very powerful thing as it will:
Provide targeted content relevant for each member
Increase your members' satisfaction and engagement
Allow members to easily navigate though your membership site
Help members understand the flow and structure of the members' area
Allow you to add content easily and quickly without using too many private tags or other shortcodes
The dynamic content can be achieved using unique shortcodes that can help you display dynamic dashboards, course syllabus and more.
Displaying content according to membership level:
[ wlss_display_levels_posts ]
[ wlss_display_levels_pages ]
[ wlss_display_levels_categories ]
Displaying content accessible for each member:
[ wlss_member_posts ]
[ wlss_member_pages ]
[ wlss_member_categories ]
How to use the shortcodes:
Just add the shortcodes to any post or page and the content will be automatically displayed to members.
For More Information:
Check Wishlist Smart Shortcodes