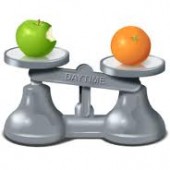 Both Wishlist Dashboard  and Members Multiple Dashboard are very powerful plugins for creating a members dashboard on your membership website.
Although you can find both plugins useful, there are some differences between the two of them you should know before you decide which one to choose for your membership site.
Wishlist Dashboard
Wishlist Dashboard was developed by Wishlist Products, those are the same guys that had developed Wishlist Member. Wishlist Dashboard was published as a bonus plugin for Wishlist Insider's members on January 2012.
If you haven't been a member on the Wishlist Insider community at that time, you currently can't buy this plugin as a separate product.
Members Multiple Dashboard
Members Multiple Dashboard is third party plugin that was developed by PoweredByWLM website and it's currently available for sale.