Members Multiple Dashboard VS Wishlist Dashboard

January 5, 2012

0 Comments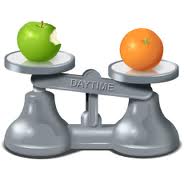 Both Wishlist Dashboard  and Members Multiple Dashboard are very powerful plugins for creating a members dashboard on your membership website.
Although you can find both plugins useful, there are some differences between the two of them you should know before you decide which one to choose for your membership site.
Wishlist Dashboard
Wishlist Dashboard was developed by Wishlist Products, those are the same guys that had developed Wishlist Member. Wishlist Dashboard was published as a bonus plugin for Wishlist Insider's members on January 2012.
If you haven't been a member on the Wishlist Insider community at that time, you currently can't buy this plugin as a separate product.
Members Multiple Dashboard
Members Multiple Dashboard is third party plugin that was developed by PoweredByWLM website and it's currently available for sale.
Members Multiple Dashboard has also another version that is called Member Dashboard. The only difference between those two versions is the support for multiple dashboards instead of one.
The Differences Between Wishlist Dashboard and Members Multiple Dashboard
In the table below you can read the comparison between Wishlist Dashboard and Members Multiple Dashboard:
| Notification # | Notification Messages | Notification Queue Status | Notification Due Date |
| --- | --- | --- | --- |
| 1 | 7 days before expiration | Sent | 10/17/14 |
| 2 | 1 day before expiration | Queued | 10/23/14 |
| 3 | 7 days after expiration | Queued | 10/31/14 |
What I Use for My Membership Sites
We are using Members Multiple Dashboard in our membership sites since it enables to create unlimited number of dashboards with unlimited numbers of columns.
The Members Multiple Dashboard interface is very easy to use and I personally prefer having more flexibility with the features.
If you own a membership website that has more than one level and you want to redirect each member to the right dashboard, you should consider using Members Multiple Dashboard.
You can get more information on Members Multiple Dashboard in the button below:
Go to Members Multiple Dashboard Homepage
Important Update – You Can Now Get Wishlist Dashboard!
Wishlist Dashboard is now available for purchase for Wishlist Member clients only using credits.
You may already have credits inside your account.
If you do, you can use these credits to purchase the plugins you need from the long list of excellent plugins Wishlist offers for sale.
If you don't have enough credits, don't worry!
You can purchase extra credits straight from your account.
To view all the available plugins click here (under "My Software")
Want to Get Wishlist Upcoming Bonus Plugins?
Wishlist Insider is a premium training, resources, forum and support for membership sites owners.
Wishlist Insider includes: Live training, webinars, videos, audio lessons, tips, marketing materials from the Wishlist Insider team and monthly BONUS plugins.
Join the Insider community and start building successful membership sites!
Read our full review on Wishlist Insider or click here to join today!