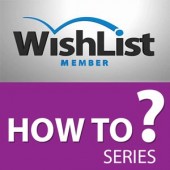 One of the tactics you can use to boost the registrations to your membership site is to give your potential customers a "sneak peek" to what is going on inside the members' area by providing statistic information such as:
How many active members there are
How many members have cancelled their membership so far
How much modules there are in every module / membership level
etc.
Using Wishlist Smart Shortcodes plugin you can display visitors with real-time statistic information and create a powerful social proof, including: the total number of active / cancelled / unique member or the number of members in a specific membership level.
You can also display the total number of posts, pages and even categories in specific membership levels to emphasize the size and structure of your membership site's content.
Benefits of Displaying Statistic Information:
Social proof – The higher the number of active members you have the greater the impact of the number is
Low cancellation rate – If you have few cancelled members only that can definitely say something about the quality of the content and the satisfaction of your members
Sneak peak to the structure / syllabus – Displaying the number of modules / posts exist in every level can help people take action, especially if you have good amount of content
How to Use the Plugin?
Wishlist Smart Shortcodes contains over 30 different shortcodes that display different types of content.
Just insert the relevant shortcode to any post or page and that's it, the information will be automatically displayed.
For Example: 
To display all the active members in a specific level in your membership site you need to add the shortcode: [ wlss_total_active_members_in_all_levels ]
The number will automatically be displayed and will change dynamically according to the number of active members that will be added .
For More Information:
Check Wishlist Smart Shortcodes