10 Reasons Why You Shouldn't Buy Wishlist Member

January 20, 2012

0 Comments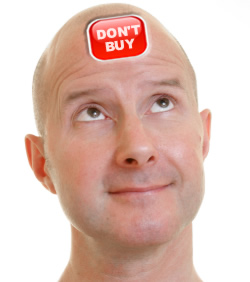 Building membership website the old days was a very hard a tedious job, you will to code you website for scratch and then every time you needed to add another function to your website you should hire a coder to do the job for you.
If you were building website before WordPress and before all the free platform gain popularity you would probably know what I'm talking about.
But if you starting your business these days you have much more flexibility and you can use all the power of WordPress platform and the power of Wishlist member to build a professorial membership website.
Wishlist Member taps into the power of the biggest WordPress platform to give you all the tools you need to built your own membership website, but things are not pink as we described.
Here are 10 Reasons why you
S

houldn't

buy Wishlist Member:
You think that if buy Wishlist Member and install it on you website you will have a membership website.
You don't have an action plan on what to do after to bought the Wishlist Member plugin.
You have no idea on what topic you want to build a membership website.
You don't have time to maintain you membership website and think that that building a membership website is a one step only.
You never thought about where to get new members for you website.
You can't afford to invest money in your website and think that all you need to do is to invest in Wishlist Member plugin.
You think that putting 2 articles on WordPress blog will do the job.
You think that people will stay as members on your membership even if you don't provide them a good value for their money.
You don't have any marketing plan.
You think that building membership is easy.
Conclusion

Membership website is not a one time task , and if you ever thought just one  the above then you should stop beofore you even start.
You will need to invest your time and money to build  membership website, your membership website is like any other business in the world.
So if you are ready to go,  you can start building it today using the most advanced WordPress plugin, Wishlist Member.
Want  More Information on Wishlist Member ?