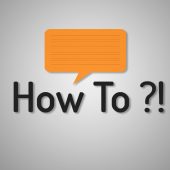 This How to Question comes from Valerie and it is about displaying pieces of content in one page and have every piece of content dripped according to the members' registration date:
Question: "How can I create one resource page with pieces of content that will be dripped to each member according to his registration date?"
Dripping Pieces of Content in One Page using Wishlist Member
Answer:
Using Wishlist Drip Dynamic Shortcodes you can drip pieces of content using a simple shortcode. Simply add the shortcode to the relevant post or page and specify the relevant parameters: membership levels and number of days.
You can even add a message that will notify members when will future content be revealed to them using the "message" parameter. Just add your content inside the shortcode and save.
In the above video you will see an example of how your members will see the dripped content and the content that will be revealed to them in the future.
The shortcodes and parameters can be found in the plugin's menu under the dashboard tab, plus you'll find detailed information in the manual and documentation.
For more information go to Wishlist Drip Dynamic Shortcodes