Mini Workshop: 7 Steps To Creating a $100 Course That Sells (Free Bonus)

June 2, 2014

0 Comments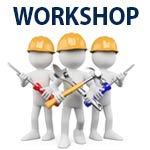 June 2014 bonus for Wishlist Insider members is going to be an online mini course – "
Course Design: 7 Steps To Creating a $100 Course That Sells
"
The mini course is going to take place on Tuesday June 3rd, 2014 and it will be available only to Wishlist Member users who are already registered to Wishlist Insider or users who will register to the Insider before the webinar will be conducted.
The Wishlist team's mini courses are highly recommended and contain lots of valuable information for membership sites' owners and Wishlist users.
Previous Mini Courses by Wishlist Member
Who Can Participate in the Mini Workshop?
Anyone who is registered to Wishlist's online community called – Wishlist Insider.
If you are still not a members of the Insider community, but you still want to participate in the workshop, all you need to do is register before the workshop begins (Tuesday June 3rd, 2014 at 3pm ET).
Will There Be a Recording of the Workshop?
The mini courses are usually recorded and uploaded to the Wishlist's membership site so members who missed the live workshop or people who want to hear the replay will be able to do so.
However, we do not know that for sure, so if you find this workshop interesting, we would recommend that you join and get access.
Where Can I Register to Wishlist Insider?
You can register to Wishlist Insider and participate in the mini workshop through this link.
Where Can I Get More Information about Wishlist Insider?
We wrote a complete overview on Wishlist Insider – you will find it in this link
Want to Get Wishlist Upcoming Bonuses?
Wishlist Insider is a premium training, resources, forum and support for membership sites owners.
Wishlist Insider includes: Live training, webinars, videos, audio lessons, tips, marketing materials from the Wishlist Insider team, monthly BONUS plugins and mini workshops.
Join the Insider community and start building successful membership sites!
Read our full review on Wishlist Insider or click here to join today!