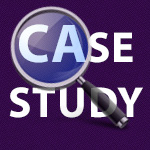 Wishlist Insider
is a closed online community managed by Wishlist Products, the company behind Wishlist Member.
We thought it will be appropriate to start our case study series with Wishlist Insider.
What is the Case Study Series?
In the case study series we take popular membership sites and analyze them, from: structure and flow, to the types of integrations used, plugins and more.
We decided to start this series as we sometime get requests from clients to build them a membership site "just like…".
We decided to share with you how successful membership sites are structured, which plugins can help you achieve what you want using Wishlist Member plugin and maybe even give you new ideas for enhancing your site you, ideas you haven't even though about.
Make sure you also check case study #2:
Case Study #2: Building a Membership Site Like Platform University by Michael Hyatt
So let's just right to the first case study…