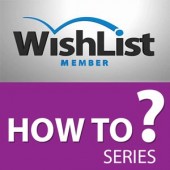 If you want to upgrade members to a new level using Wishlist Member you can use one of these 2 options:
Use the sequential upgrade feature to upgrade members after a specific number of days
Add a link to the relevant registration form (according to the level), there members need to re-login to get upgraded to the new membership level
If you want to upgrade your members in a click of a button, then using WishList Smart shortcodes Protection Add-On you can create a button that will automatically upgrade the logged in member to another level.
Just like that, quickly and easily!
How to Use the Shortcode?
Just insert the shortcode [ wlss_add_to_levels_button levels="Level1,,Level2,,Level3″ ] into any post or page and the member will be automatically upgraded to all the levels define inside the shortcode instantly!
Using the 1-Click Upgrade Button Examples:
This smart button can be used to upgrade your members through a series of lessons or award them with free access to more levels in one click.
For More Information:
Check Wishlist Smart Shortcodes