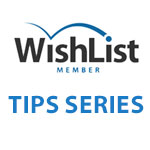 I have gathered 6 of the most popular plugins we are using on a regular basis in our clients' websites as well as on our websites.
All the plugins are free for download and using them will save you time and money.
Get Free Access Now

Login to get all the tips in this link or Register to our FREE membership on the form to your right and get immediate access to this tip and to all the upcoming tips about Wishlist Member.