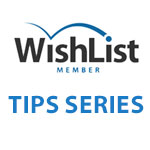 Selling membership bundles will empower your membership site and increase your overall sales and revenues.
In this tip we have gathered 4 different methods that will allow you to easily sell bundles and increase your revenues.
What You Get From this Tip?
4 powerful methods for creating bundles using Wishlist Member to empower your membership site
Register for Free to Get Access
Register to our FREE membership on the form to your right and get immediate access to this tip and to all the upcoming tips about Wishlist Member.