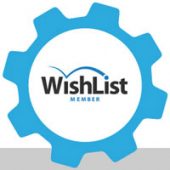 Here are some links to Wishlist Member dedicated information you may find useful:
Wishlist Member 1-Minute How To Videos (Free)
Check our new 1-minute how to questions from real customers that purchase or want to purchase our Wishlist Member dedicated plugins we sell through our online store at HappyPlugins.com
Check Wishlist Member 1-Minute How To Series
Wishlist Member How to Series (FREE)
Discover how to achieve different features and actions using Wishlist Member to boost your overall sales and revenues.
Check Wishlist Member How To Series
Wishlist Member Quick Video Tips (FREE)
Discover how you can increase your members' engagement, create a more user-friendly members' area, attract new registrations and more…
Wishlist Member Tips Series ($5/MO)
+60 useful tips on how to empower your membership site and enhance it with features, maximize your registration and retention rates and more!
Check the Tips Series
Common Questions & Answers (FREE)
Being the main company that develops plugins for the Wishlist Member platform and that maintains the largest website about Wishlist Member, we are getting many questions from WLM users.
In the FAQ section you will discover common questions asked by real membership sites owners and the answers to those questions.
Check the Visitors Questions Series
Largest Repository for Wishlist Dedicated Extensions (FREE/PAID)
Check all Wishlist Member plugins and extensions in one place and in one glance!
You will find all the available plugins to empower your membership site and maximize your revenues, including:
Registration plugins, content plugins, members plugins, administration plugins, affiliate plugins, eCommerce integration plugins and more!
Check the Repository
Follow Us On Social Networks
Get important updates about new Wishlist Member dedicated plugins and extensions, important announcements, special discounts, new integrations, new blog posts and more!