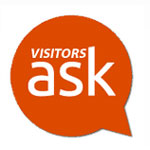 Question:
"I was not able to determine if your Auto Registration with Stripe Add-on would work in the following setup:
1. Wishlist Member installed
2. Gravity Forms installed
3. Stripe Add-on for Gravity forms installed
4. Wishlist Auto Registration Core Plugin installed
5. Wishlist Auto Registration Stripe Add-On installed
Registration Process:
User clicks to purchase a product
User is directed to a payment page that contains a payment form created with Gravity Forms.
Gravity Forms has the Stripe add-on enabled and configured
User clicks "pay now" and credit card information is processed by Stripe and redirected to WLM registration URL
*** Will the Auto-Registration Core + Stripe add-on work?
Thanks!"