Does Wishlist Member integrate with Gravity Forms?

November 6, 2014

0 Comments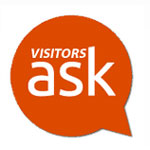 Question:
I'm building a website and would like to integrate WishList Member with Gravity Forms. My first question is, is this even possible?
I have 2 membership levels on my membership site, and right now I'm using WishList for the checkout process, but it isn't the best user experience or design.
So I'm trying to get going with Gravity Forms but I can't figure out how to make this happen without manually assigning someone to a membership level after checkout.
Any insights on this will be much appreciated.
Thanks so much!
Answer:
Wishlist Member does not have an option to integrate with Gravity Forms plugin.  I know you are trying to create designed forms for Wishlist Member registration but currently Gravity Forms is not an option.
There is always an option to custom develop an extension for gravity forms that will allow processing new members registrations.
If this is relevant, please contact our developers at:
http://wishlistmemberdevelopers.com/request-a-quote/
There are a few other options that you may want to consider:
Wishlist Auto Registration
If the registration process is for paid customers you may want to consider automating the process by using the Wishlist Auto Registration plugin.
That way, members won't need to fill-in the registration form at all, but will be automatically registered and logged-in to your membership site.
Wishlist Auto Registration does not change anything in the integration between Wishlist Member and the shopping cart and it doesn't require any adjustments to the regular Wishlist Member integration settings.
Wishlist Auto Registration is transparent and when you activate it you really don't need to do anything in order for it to work properly.
You can get all the information on how to activate and use it in the documentation of the plugin here:
http://docs.happyplugins.com/category/wishlist-member-plugins/wishlist-auto-registration/
OR
In the manual of the plugin here:
http://files.happyplugins.com/wishlist-auto-registration-manual.pdf
The purpose of Wishlist Auto Registration is to automate the registration process when the user returns from the payment gateway.
If you are interested in Wishlist Auto Registration, you can find more information about it in this link
Other Members Registration Plugins for Wishlist Member
Wishlist 1-Click Registration – Enable you to register users using autoresponder links with one click on a link  and create simple registration forms using HTML code.
Wishlist Smart Shortcodes + Protection Add-On – Add many smart shortcodes to Wishlist Member platform and register and upgrade users using a simple button or just by visiting a specific page.