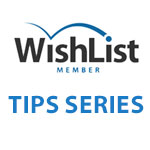 More and more people have come to realize the great potential in selling bundles and making a lot more money.
I have dedicated this post to bundles to show you how simple and easy it can be and how quickly you can increase your revenues.
Here are a few reasons why you should create bundles…
Why You Should Create Membership Bundles?
To allow members to register or purchase more than one product in only one action (one registration/ one purchase only)
To give members more options and packages
To allow discounts to members who purchase more than one product/ level
More options for your members = more revenues for you
To engage members faster by giving/selling them access to a lot more content at once
These are only several ideas how you can profit from creating bundles, but the sky is really the limit!
What You Get In This Post?
How to create bundles using Wishlist Member
How to check your bundles' settings are correct
How to create advanced bundles options
Dealing with complex bundling options
Register for Free to Get Access

Login to get all the tips in this link or Register to our FREE membership on the form to your right and get immediate access to this tip and to all the upcoming tips about Wishlist Member.