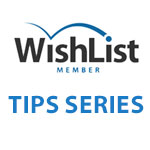 Some clients prefer to pay on a monthly basis and some prefer to pay on an annual basis, but which option is more converting for your audience?
What You Get From this Tip?
In this tip we go over the pros and cons of monthly subscription vs. annual subscription and which option is the most suitable for your business and audience.
Register for Free to Get Access

Register to our FREE membership on the form to your right and get immediate access to this tip and to all the upcoming tips about Wishlist Member.