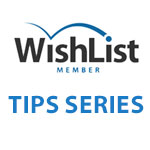 Basically, protecting your membership site should be no different than protecting any other type of website.
So why am I writing you this tip…?
Just to remind you to take all the safety measures you can to protect one of the most important assets you have online.
The damage that can be caused to your revenues due to hacking is big:
It can decrease your retention and registration rates, and if you have a monthly subscriptions, the damage can even be more significant.
What You Get in this Tip?
In this tip you get 8 simple tips you can implement right away to prevent your membership site from being hacked.
Get Free Access Now

Login to get all the tips in this link or Register to our FREE membership on the form to your right and get immediate access to this tip and to all the upcoming tips about Wishlist Member.