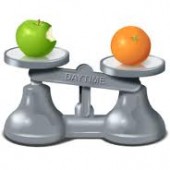 Today Wishlist Products announced a new plugin called Wishlist Dashboard,  which is quite similar to the plugin Members Dashboard, however they have some different features I will discuss later in this post.
I hope that after you read this review, you will be able to decide which one is better for you.
Wishlist Dashboard vs. Members Dashboard – Price Comparison
Wishlist Checklist is now available for purchase for Wishlist Member clients only using credits.
You may already have credits inside your account. If you do, you can use these credits to purchase the plugins you need from the long list of excellent plugins Wishlist offers for sale.
If you don't have enough credits, don't worry! You can purchase extra credits straight from your account.
To view all the available plugins click here (under "My Software")
Members Dashboard is also available  for purchase and it costs only 37$ (one time payment).
Wishlist Dashboard vs. Members Dashboard – Features Comparison
In the table below you can find all the different and similar features between Wishlist Dashboard and Members Dashboard:
Wishlist Dashboard
Members Dashboard
Number of Columns
3 Fixed Width
As Many as you want, you can also set the width of each column
Number of Dashboards
1 Dashboard per Website
1 Dashboard per Website
Buttons creation
Defined through the plugin setting
Added from an external Graphic
Video Support
Built in
Built in
You should know that this post is comparing Wishlist Dashboard to the single version of Members Dashboard, and  not with Members Multiple Dashboard version.
If you are interested in buying Members Dashboard then I recommend you to get Members Multiple Dashboard instead. You can read my review on Members Multiple Dashboard here.
Get More information
For more information on Members Dashboard check:
http://www.poweredbywlm.com/products/members-dashboard-plugin
For more information on Wishlist Dashboard visit Wishlist Insider at: