Change Users Roles for Wishlist Member

November 18, 2011

1 Comment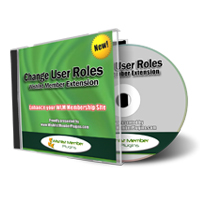 Change Users Roles for Wishlist Member is a very advanced and handy plugin. This plugin is one of those things you don't know you need until you see it.
Before we try to explain what Change Users Roles does, lets try to explain what exactly users roles on WordPress is?
WordPress has built-in types users roles, each user role has its own capabilities and permissions.  As an example, we all know the administrator user role.
Important Update:
Change Users Role was a 3rd-party plugin and it appears that this plugin does not exist anymore.
We have created 2 unique resources that gather all the Wishlist Member dedicated plugins:
Wishlist Member Complete Repository
Wishlist Member Plugins Finder Wizard
This user role is the most powerful one, and it doesn't have any restriction. The administrator can preform any task that he wants on the WordPress blog, but except from the administrator, WordPress platform defined few more users roles as described bellow:
Administrator – Somebody who has access to all the administration features
Editor – Somebody who can publish and manage posts and pages as well as manage other users' posts, etc.
Author – Somebody who can publish and manage their own posts
Contributor – Somebody who can write and manage their posts but not publish them
Subscriber – Somebody who can only manage their profile
*  If you want you can create your own custom users roles on WordPress using a special plugin
Every time a user signup to your membership website, a user role is assigned to him.
The user role that assigned, is the user role that is defined on the specific level he has signed in for.
You can define a specific role for every level inside Wishlist Member.
The Problem You Will be Facing If You aren't Using Change Users Roles Extension
The problem starts when a user upgrades from one level to another one which have a different user role.
As you would expect, the user role should be changed to the new user role, but in reality, the user role is not being changed.
This situation can cause many problems when moving or adding new levels to existing users.
So What Does Change Users Roles for Wishlist Member Actually Do ?
The Change Users Roles extension as you probably understand from the name, changes the user role of the user to the new user role as assigned in the new level.
Change User Roles is an Extension for Wishlist Member and it's not installed as WordPress plugin.
Change Users Roles Screen Shots