[New Plugin] Maximize the Registration Rates to Your Free Membership using Wishlist Greeting Registration

December 2, 2014

0 Comments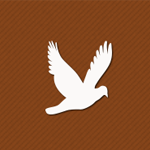 Our company has a thing for creating registration plugins and for a very good reason… They simply help us get more registrations.
So far, the 2 plugins we developed that are dedicated to increasing our registration rates are: Wishlist Registration Widget and Wishlist 1-Click Registration.
There is no doubt that both of them helped increase our registration rates significantly…
But we were looking for a new way to attract our visitors attention, and that is the exact reason why we developed Wishlist Greeting Registration plugin.
Wishlist Greeting Registration Demo Video
What is So Unique about Wishlist Greeting Registration?
Well, Wishlist Greeting Registration is unique because it attracts the visitors by displaying them with an impossible-to-miss greeting screen right when they land on your website's homepage.
The greeting screen is currently displayed when visitors land on your homepage, but we are going to add an option to have it appear in all pages / posts / according to categories very soon… And still, even with the greeting screen appearance only in the homepage it has a huge impact over the registration rates.
You can personalize, customize and design the plugin to your own needs, you can also test as many variations as you like to increase your registration rates even more.
You can add a logo / image, text, links, change the colors until it fits your membership site's look and feel.
We started using the plugin only a week ago and so far the results are amazing!
In the last week ONLY we were able to increase our registration rates in more than 300% in comparison to the same date range in the last couple of last months.
And the combination of using Wishlist Greeting Registration + Wishlist Registration Widget + Wishlist 1-Click Registration together made our registration rate SKY ROCKET!
You can actually get all the information about the plugin inside the product's page, so I only linked the demo video of the plugin to this website so you can get an overview of all the features it includes and see for yourself how powerful it really is.
SPECIAL OFFER!

Get Our Wishlist Registration Powerpack  at 15% Discount!
Purchase Wishlist Registration Powerpack and get 15% discount ($145 instead of $171)
The Wishlist Registration Powerpack includes our top 3 registration plugins that will make your registration rates SKY ROCKET!
Click on each plugin to get all the information about it including a short demo video: