Register Members Automatically and Increase Your Sales & Revenues

October 2, 2018

0 Comments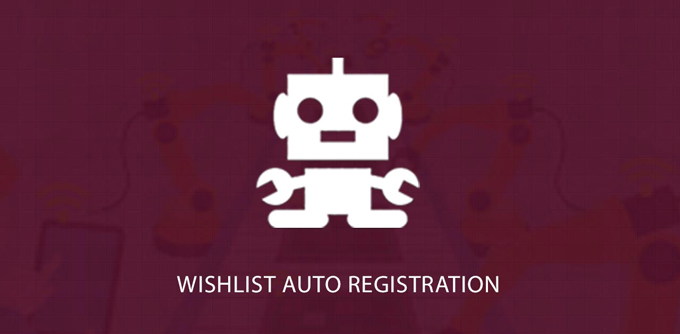 Finally you can register members to your membership site automatically, get rid of duplicate and incomplete registrations and save tons of maintenance time…
Time that will allow you to shift your focus to marketing your business and increase your sales and revenues.
If you are not familiar with our highly popular plugin, Wishlist Auto Registration, here is why you must get it!
The Current Wishlist Member Flow
When members return from the payment gateway to the membership site they need to:
Option A: Fill in a registration if they are new
Option B: Continue as existing members to have their account upgraded
If they don't fill-in the registration form or login as existing members >> You get an incomplete registration / upgrade and YOU need to complete the registration / upgrade for them.
If they do fill in new details >> You get duplicate account and you need to manually merge them into one​​ ​​
​​This creates a lot of unnecessary maintenance work for you…
Wishlist Auto Registration automatically registers members to the membership site when they return from the payment gateway, so everything is done behind the scenes and you do not need to take care of anything.+
The Flow using Wishlist Auto Registration
Step #1: The user is redirected to the shopping cart
Step #2: Fills-in the payment form and complete the payment
Step #3: Redirected back to the membership site
Step #4: This is where Wishlist Auto Registration takes control… It registers the member to the site > logs him in to the membership site > redirects him to the Thank You page and displays the login details using the plugin's shortcodes > sends him email with the login details.
TIME = MONEY :-)​​
The After Registration Page:
All you need to do to setup the automatic registration is choose the relevant one from the plugin's settings screen (or leave the default) and that's it!
Members will start registering to your membership site automatically.
This is how the settings screen looks like: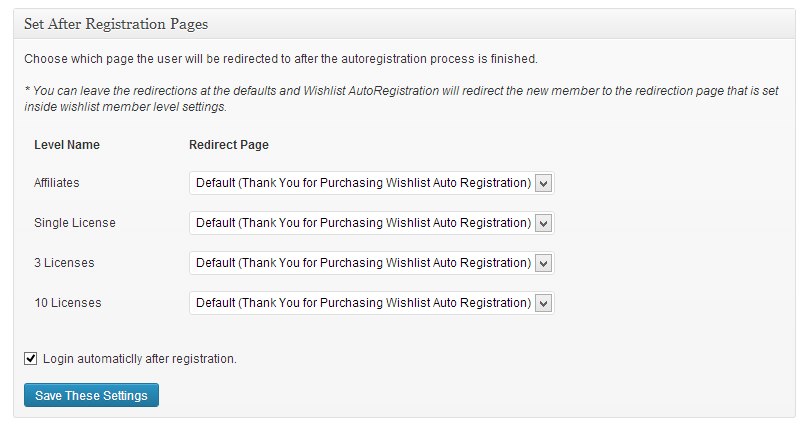 You can get all the information on Wishlist Auto Registration here