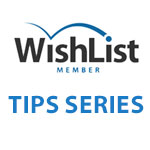 Many membership sites owners are struggling to know what is the right answer to whether or not they should add affiliate links inside their membership site.
Membership sites are all about engaging your members and creating a steady stream of income for yourself, so if you want to use affiliate link, you need to make sure you are doing it right.
What You Get in this Tip:
Discover the answer to the question – "Is it possible to add affiliate links to paid membership sites?"
7 tips on how to add your affiliate links the right way
Get Free Access Now:

Login to get all the tips in this link or Register to our FREE membership on the form to your right and get immediate access to this tip and to all the upcoming tips about Wishlist Member.