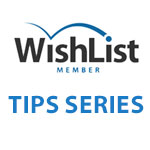 "Should I or should I not give away downloadable PDF files?" is a questions many membership sites owners can seem to find a clear answer for…
But we actually do have a clear answer for this question, and it's quite simple – "When life gives you lemons, make lemonade"!
So if you are thinking of giving away downloadable PDF files or even if you are already giving them away…
You really should read this tip and discover how downloadable PDF files can really increase the sales and registrations to your membership site.
What You Get in This Tip?
The pros and cons of giving away downloadable PDF files inside a closed membership site
Our conclusion and recommendation
5 tips to releasing PDF files the right way so it will increase your sales and registrations rather than decreasing them
3 top registration plugins to enhance and empower the registrations to your site
Get Free Access Now:

Login to get all the tips in this link or Register to our FREE membership using the registration form to your right and get immediate access to this tip and to all the upcoming tips about Wishlist Member!