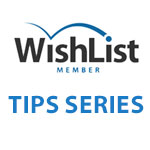 Whether you are not yet making money from your membership site, or whether you're already generating a decent amount of revenues, you can always do even small changes that will increase your earnings even more.
These 5 simple yet powerful tactics we have implemented increased our earnings significantly.
These tactics will not cost you money to implement, so don't skip on this tip…
What You Get in This Tip?
5 powerful yet simple tactics you can implement right away to increase your membership site's earnings.
We have been using these tactics for a long time and they are proven tactics that simply work.
Get Free Access Now:

Login to get all the tips in this link or Register to our FREE membership using the registration form to your right and get immediate access to this tip and to all the upcoming tips about Wishlist Member!