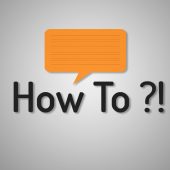 This How To question comes from Anna who wants to know if she can grant discounts on her WooCommerce products only to members who are registered to her Wishlist membership site.
Anna's Question:
"I have a membership site with hundreds of members. I want to offer my members special discounts on other products that I sell in my online WooCommerce store, but I want to be able to apply the discounts only to members, and not to all customers. Is it possible to do that, and if so how?"
Grant Members-Only Discounts on WooCommerce Products
Answer:
Using the Wishlist Member WooCommerce Members Discounts plugin you can grant your Wishlist members with unique discounts on products you sell through your online WooCommerce store.
Simply enter the relevant product, scroll down to the Product Data meta box and in the WL Members Discounts tab select the membership level, the discount type which can be percentage or fixed price, the discount amount and the priority.
The priority is used for members of multiple membership levels, so the plugin will know which of the discounts should be granted according to the priority you set.
In this example I set the product's price at 99 dollars and granted 15 percent discount to members of Level 1. When I enter the product's description as a visitor the price is 99 dollars, but when I login as a member the price changes and the discount is calculated automatically.
Using Wishlist Member WooCommerce Members Discount you can encourage customers to register to your membership site by granting members-only discounts on WooCommerce products.
More information on Wishlist Member WooCommerce Members Discounts