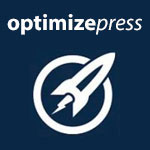 OptimizePress is a very popular WordPress theme that allows creating professional sales pages and landing pages (and not only…)  very quickly and easily.
After working with OP for the last couple of years (with both OP 1.0 and OP 2.0), we can definitely say that this is one of our favorite themes.
In this post we summarize the pros and cons of using OptimizePress 2.0 which is the new improved theme and why we believe it's a must-have theme for every website owner.
Without further ado… Here are the top 10 reasons why we love OptimizePress and why you should use it:
1. Create professional looking websites using OptimizePress
It allows you to create highly stylized and professional sales and landing pages very easily using OptimizePress ready-made templates and elements.
2. OptimizePress saves a decent amount of time and money
OptimizePress allows you to design your website on your own, no need to hire a designer to do the job for you. All you need to do is choose the elements you want to use from the respectful amount of elements available and add your content. Some of the elements available are: arrows, text blocks, buttons, dividers, headlines, feature blocks, FAQs, audio player etc.
3. OptimizePress allows the use Ready-Made templates for different purposes
You get templates for all the popular types of pages you may need, including: Sales pages, blog pages, landing pages, membership pages, opt-in pages and even webinar / FAQs and product download pages.
4. OptimizePress can be combined with another theme
You can choose to use OptimizePress only on certain pages of your website and use a different theme for all your other pages. When you purchase OptimizePress you get it in 2 versions: theme and plugin. If you are already using a different theme, all you need to do is simply install the plugin version and not the theme version, and use the Page Builder feature to create specific pages within your website.
5. No need to install any complementary plugins for better design
OptimizePress includes many built-in features so you won't need to search for any other plugins, free or paid, for example: Countdowns, pricing tables, social sharing buttons, Facebook comments etc.
6. OptimizePress allows creating a closed membership site
OptimizePress also includes a membership plugin (OptimizeMember) you can use to create a secured members area. A disclaimer about this features: we haven't really tried this feature yet, so we cannot share any inputs about it, but you should know that this feature exists.
7. OptimizePress is responsive
A responsive theme has a very big advantage over a non-responsive theme, and though many of the themes today are responsive, and this probably won't be the only reason why you will choose OptimizePress over other themes, we thought it is important to mention this feature. Here is an example from one of our websites:
8. OptimizePress provides other important settings
From within the OptimizePress dashboard you can determine different settings, including: adding analytics and tracking codes, defining your SEO settings, uploading a Favicon, adding a site footer etc. All these settings can be easily done through OP's Dashboard tab, no need to code anything.
9. OptimizePress allows integrations with popular services
OptimizePress allows you to easily integrate with some of the most popular services through their API, including: AWeber, iContact, MailChimp, Emma, InfosionSoft, GetResponse, 1ShoppingCart, OfficeAutoPilot, OntraPort, GoToWebinar and CampaignMonitor. It allso allows integration with Facebook API.
10. No need to be a technical person to use OptimizePress
Combining all the advantages above, anyone can use OP and with no need to do any coding at all, so if you are not a programmer or a very technical person, you don't need to worry about it.
What You Should Know before Using OP
Thought we think there are way more advantages than disadvantages to using OptimizePress, there are 2 important things you should know about it before you start using it:
1. Can slow down your website
Since OptimizePress contains many elements and templates, the file size is very heavy. This can cause your website to slow down, however, if you optimize your website for better performance (we will write about it in a different post), you don't need to worry about this so much. We are using OP on many of our websites, and we live with it just fine.
2. Does not have an option to copy the design to existing pages 
If your website already contains pages with content, you cannot copy the design you want to these pages, but you need to create new pages with a different permalink, for example: "http://yourdomain.com/about-1", design the new page, delete your previous page and then change the permalink. Highly frustrating process, no doubt about it.
Since we've had to deal with this more than once, we found a simple way to do that:
We created only one page and designed it using OptimizePress, then we installed a free plugin called Duplicate Post and cloned the new page so it created as many copies of the post with the new design as we needed, then we edited only the titles and content, so the design remained the same in all posts / pages.
After working with OP 2.0 from the beginning, this is really the best way we found so far to overcome this disadvantage. If you have a faster way to do so, we would appreciate it if you share it with us and with our other readers!
Another option, instead of the one we suggested above, is to add the elements you want to an existing page or post by editing it. You simply choose the elements from the "Add Element" button and the element will be added as a shortcode to the page. If you need to add only few elements then it can work, but if you really need to redesign the page, we don't really recommend it as it will make the page look very messy with too many shortcodes in it.
In Conclusion…
When taking into consideration the minor disadvantages OptimizePress has in comparison to the advantages and value it offers, it's really a no brainer. It will save you time and money (if you were planning on outsourcing the design stuff) and it will make your website look very professional.
Find out more about OptimizePress
More information on OptimizePress
Which version of OptimizePress to use with Wishlist Member – 1.0 or 2.0?
5 Reasons OptimizePress 2.0 Will Make Your Life Easier
Is OptimizePress The Best Theme for A Wishlist Member Membership site?
OptimizePress Review – A Powerful Theme for Creating Sales Pages and Product Launches in Minutes
Using HappyPlugins Shortcodes-Based Plugins with Custom Post Types & Page Builders