OptimizePress Review – A Powerful Theme for Creating Sales Pages and Product Launches in Minutes

October 15, 2012

1 Comment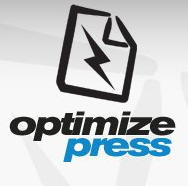 We have been using OptimizePress for our products websites (
Wishlist Registration Widget
and
Wishlist Error Page Booster
for example) and we really love it since it's without a doubt the easiest theme for products lunches and for creating sales and landing pages.
And let me simplify to you just how easy using OptimizePress is by saying that even a complete beginner with zero knowledge in coding and programming can built incredible sites. 
So What Features Does OptimizePress Have That Make It So Great?
Custom Shortcodes
What makes OptimizePress so perfest for creating sales and landing pages is the special shortcodes that allow you to create any page you want in literaly minutes.
There are many shortcodes you can choose to create headlines, testimonials, content boxes in different styles and colors, different item lists, social buttons, Add To Cart buttons and more.
Easy To Use Interface
OptimizePress has a very easy to use interface, with many options for customizing your site the way you want it, and without knowing any codes what so ever.
You can upload header and logo images in seconds, decide what text and links will appear in the footer and add tracking codes.
You also have a Custom CSS option to customize your site even more if you are familiar with CSS (but that's OK if not, OP has so many options you won't even need it. I hadn't used it at all).
Instant Pages Creator
This is a cool feature, although I prefer using the shortcodes and design my site step by step, but this feature can definately help you create beautiful pages in no time. You just select the template you want, generate the page and you have got your page's template.
SEO Options
OptimizePress is suitable for SEO purposes, you can add your title, meta description, meta tags and more. I personally am not using this featue, I love using SEO by Yoast which is a great plugin for SEO and it's completely free.
Product Launch Funnel configuration
You can setup your product launch funnel easily. You can select the pages you want to show as part of your funnel and you can also add up to 8 videos.
Autoresponder Integration Configuration
OptimizePress is fully integrated with autoresponders like Getresponse, iContact, Infusion Soft, Mailchimp, Aweber, 1 Shopping Cart and Constant Contact.
Also, OptimizePress can work with self hosted email autoresponder systems, such as eMember for example.
Does OptimizePress Work with Wishlist Member?
OP works perfectly with Wishlist Member, you can actually create very proffessional looking membership site with OP.
If you bought one of our new plugins: Wishlist Registration Widget or Wishlist Error Page Booster or even registered to as affiliates, you can see how it works together.
OptimizePress Price
OP costs $97 and I know it sounds expensive, but it really isn't that expensive when you take in consideration all the unique features you get, and the benefits it gives.
Op saves you valuable time, and time is money… Plus, you can return the investment very quickly by launching one product only.
Why OptimizePress is a Must Have Theme?
With OptimizePress you can create sales pages that convert. It doesn't really matter if you are a begginer or not, since you really don't need to put in a lot of effort in thinking how to make your site and how to add special features to it, all you need to do is add the shortcodes and your content and that's all.
In conclusion, OptimizePress should be your #1 choice if you are planning on selling your own products, setting up a product launch or even a squeeze page to collect emails.
Go to OptimizePress Homepage
* The above link is an affiliate link, so if you found my review useful, you can use this link for your purchase.