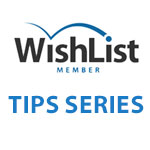 If you are only starting to build your membership site and you are not sure how to structure it, what is the pricing model you should choose, which theme to use, whether or not you should drip your content and more then these tips are exactly for you.
In this post we gathered all the must-read tips especially for new Wishlist Member users who are only starting to build their membership site.
Important note: These tips are not limited to beginners only!