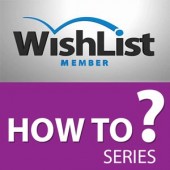 If you want to display members with specific content for limited time only and then change its protection settings so they will not be able to access it anymore then using Wishlist Auto Protect Pro you can do that and also notify members the content will not be available soon.
Benefits of Using Time-Limited Content:
If you completely deny access to the content after specific time – Create urgency for consuming the content
If you move the content to a higher membership level – Encourage members to upgrade their membership to continue to have continues access to the content
How to Display the Time until Protection Settings Change?
Just define the protections settings in the Wishlist Auto Protect Meta Box of the relevant post and add the shortcode : [ wlapp_time_until_change ] to the post itself and the time and date until the protection settings change will be displayed automatically.
For Example:
Post's current protection setting – Non-protected
You have enabled the Wishlist Auto Protect Pro to protect the post in 1 day
The shortcode will display the time left until the content will become protected – In this case: "1 day 0 hours"
So you can add a sentence for example like this:
"This post will change before available for VIP members only in exactly [ wlapp_time_until_change ]. upgrade your membership now using this link (< link here)"
For More Information
Wishlist Auto Protect Pro allows you to change the following protection setting (From > To):
Unprotected > Protected (by level / pay-per-post)
Protected (by level / pay-per-post) > Unprotected
Protected by Level/s (free or paid) > Protected by other Level/s (free or paid)
Protected by pay-per-post/s (free or paid) > Protected by other pay-per-post/s (free or paid)
Protected by Level/s > Protected by Pay-per-post/s
Protected by Pay-per-post/s > Protected by Level/s
Check Wishlist Auto Protect Pro